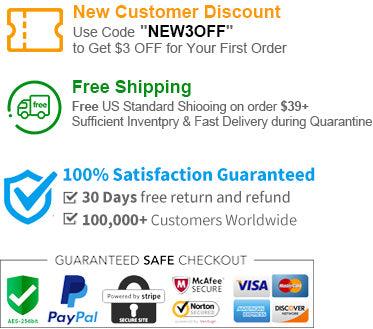 DIY PAINT BY NUMBERS KITS ON CANVAS FOR ADULTS 
Why you should order: 
PRODUCT FEATURE: Our paint-by-number kit for adults is easy to use, painting on canvas frameless, features premium colors and brushes!
EASY TO USE: Match the numbers of the paint and the figures on the canvas to fill in the paint. High density canvas is durable and easy to color.
RELAXING AND CHEERFUL: This product will help you to decrease your stress in your free time. Spend quality time with your family, the perfect indoor activity will help you to enhance the relationship with your parents and children.
GREAT GIFT IDEA: This is a perfect choice as a gift for Birthday, Thanksgiving Day, Christmas and all kinds of party, best gift for your friends or family.
WHAT YOU WILL GET: Our DIY acrylic painting kit includes a 16" x 20" pre-printed textured canvas (without framed), 3 pcs brushes and 1 set of high-quality colors.
Package Include:
--1 16" x 20" pre-printed textured canvas (without framed) 
--3 pcs brushes
--1 set of high-quality colors
--Accessories: hook + number drawing + renderings
Art is storytelling, and paint by numbers can help you express your emotions. Imagine seeing this paint by number kits. If I were a small boat, I would gently splash the water with my body and make a loud noise. Then, the water bird will fly to me, combing his smooth feathers. Later in the day, the sun set slowly, when someone sang loudly, sliding the oars hard, and let the sound of water accompany.
The water bird no longer combed its feathers, closed its eyes and listened quietly. The boat slowly stopped in the middle of the lake. At this moment, it seemed that everything was still. Only the occasional breeze was blowing, and time stopped.
You start thinking about the passing years. Does this digital painting attract your attention? Can you relax and immerse the whole person and start thinking about your past years? To complete such an exquisite acrylic paint by number, even if you are a beginner in oil paint by number kits, you only need to fill the corresponding paint by numbers into the corresponding area on the canvas to complete a unique art. Goods. Then add a beautiful picture frame to it, it can become a charming home decoration to decorate your living space and life taste, or as a good gift to friends.
having trouble with one of the colors....wont go on easy.. Im going to need more paint for the ro...
need more paint for row boat photo I ordered......please reply
The Years Paint by Number Kits
Disappointed
How do you want to review something that I purchase and paid for but never got my order , so it's horrible that a company that I contact for refund doesn't respond back
Paint by number fun
Nice kit , all the various colors and 3 brushes , canvas . Some spots are very small no paint number reference sheet included . Colors look nice .