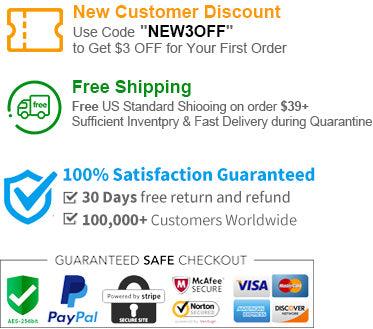 DIY PAINT BY NUMBERS KITS ON CANVAS FOR ADULTS 
Why you should order: 
PRODUCT FEATURE: Our paint-by-number kit for adults is easy to use, painting on canvas frameless, features premium colors and brushes!
EASY TO USE: Match the numbers of the paint and the figures on the canvas to fill in the paint. High density canvas is durable and easy to color.
RELAXING AND CHEERFUL: This product will help you to decrease your stress in your free time. Spend quality time with your family, the perfect indoor activity will help you to enhance the relationship with your parents and children.
GREAT GIFT IDEA: This is a perfect choice as a gift for Birthday, Thanksgiving Day, Christmas and all kinds of party, best gift for your friends or family.
WHAT YOU WILL GET: Our DIY acrylic painting kit includes a 16" x 20" pre-printed textured canvas (without framed), 3 pcs brushes and 1 set of high-quality colors.
Package Include:
--1 16" x 20" pre-printed textured canvas (without framed) 
--3 pcs brushes
--1 set of high-quality colors
--Accessories: hook + number drawing + renderings
Good kit
Tho paint by numbers took me eight months and a pandemic to finish. I'll be honest; this was my first paint by numbers painting and it was incredibly challenging. I learned so much about brush strokes (more importantly- patience) while doing this that I would 100% do another paint by numbers soon. Even though it took so much time, I am so happy with how it turned out! If you're looking for a good quarantine project, this is the one for you!
Lot of fun to create and looks great
Everything you need except canvas stretchers is included. I worked on this at my convenience for 10 minutes here and 20 minutes there. I think you'll need a easel also. It's a great stress reliever when you need something to take your mind off of problems. Working on it like I did, it took about 2-3 months to complete.
So cute!
This was such a fun painting to do! It took a while which was good. There was plenty of paint. I was expecting the colors to be a bit on the darker side but some of the pink and the green were very bright.