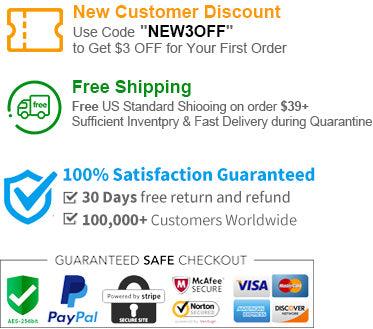 DIY PAINT BY NUMBERS KITS ON CANVAS FOR ADULTS 
Why you should order: 
PRODUCT FEATURE: Our paint-by-number kit for adults is easy to use, painting on canvas frameless, features premium colors and brushes!
EASY TO USE: Match the numbers of the paint and the figures on the canvas to fill in the paint. High density canvas is durable and easy to color.
RELAXING AND CHEERFUL: This product will help you to decrease your stress in your free time. Spend quality time with your family, the perfect indoor activity will help you to enhance the relationship with your parents and children.
GREAT GIFT IDEA: This is a perfect choice as a gift for Birthday, Thanksgiving Day, Christmas and all kinds of party, best gift for your friends or family.
WHAT YOU WILL GET: Our DIY acrylic painting kit includes a 16" x 20" pre-printed textured canvas (without framed), 3 pcs brushes and 1 set of high-quality colors.
Package Include:
--1 16" x 20" pre-printed textured canvas (without framed) 
--3 pcs brushes
--1 set of high-quality colors
--Accessories: hook + number drawing + renderings
One of my favorite gifts
I used to love doing paint by number as a kid. As a matter of fact, I have the ones I did as a teenage framed and hanging. I asked for a Paint by Number for gift and my husband got me this one. Well, things have certainly changed in this genre like it has in the rest in the World but this change is ever better. The project is on a canvas instead of a hard canvas, the paints are high quality and the picture itself is stunning. I'll be wanting another of these to complete. Love, love, love it!
Difficult but worth the effort.
More than adequate paint to complete project. Some areas to paint are very small so I used magnifying glass to determine correct color. The creases were not a problem (canvas arrives folded). Came out while painting on canvas. Overall a rewarding project. Took me about 6 weeks to complete.