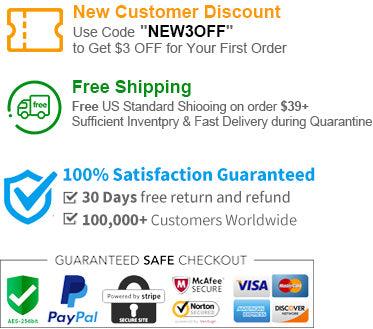 DIY PAINT BY NUMBERS KITS ON CANVAS FOR ADULTS 
Why you should order: 
PRODUCT FEATURE: Our paint-by-number kit for adults is easy to use, painting on canvas frameless, features premium colors and brushes!
EASY TO USE: Match the numbers of the paint and the figures on the canvas to fill in the paint. High density canvas is durable and easy to color.
RELAXING AND CHEERFUL: This product will help you to decrease your stress in your free time. Spend quality time with your family, the perfect indoor activity will help you to enhance the relationship with your parents and children.
GREAT GIFT IDEA: This is a perfect choice as a gift for Birthday, Thanksgiving Day, Christmas and all kinds of party, best gift for your friends or family.
WHAT YOU WILL GET: Our DIY acrylic painting kit includes a 16" x 20" pre-printed textured canvas (without framed), 3 pcs brushes and 1 set of high-quality colors.
Package Include:
--1 16" x 20" pre-printed textured canvas (without framed) 
--3 pcs brushes
--1 set of high-quality colors
--Accessories: hook + number drawing + renderings
It turned out to be pretty, it took me 6 days to complete
It turned out to be pretty,it took me 6 days to complete.I did work long hours on it which I don't suggest people do the same because it kinda got me a little frustrated.All I wanted was to hurry up and get it done, that made it less fun.
Those paints were more than enough for me,but you better keep an eye on number 10 and 23,there's large area where them colors need to be painted,they will possibly run out if you like to paint thick. I also uploaded a picture of my left over colors.
Anyway it's not bad at all, I enjoyed it for most part, and now I have more respect for oil/acrylic painting artists.
Good Quality Kit
Excellent product, there was more than enough paint to cover the entire canvas with the proper colors. I was a bit iffy about the quality of the brushes that came with the kit; however, they survived the many hours I put into the painting. Fun activity if you enjoy something repetitive, good for unwinding after work.
Top grade service and product!
I was not expecting such a wonderful paint by number..by far the best PBN .. came with a full set of brushes, pic, directions, all in a nice box suitable for wrapping. Much better than the one I bought for myself.. next time I will by from this vendor. So thoughtful as well, sent me an email the day after I ordered to let me know that if I had any problems to just let them know. Very professional. I will order from them again!