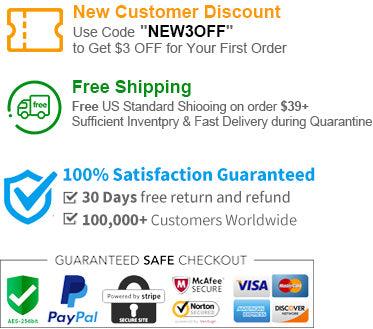 DIY PAINT BY NUMBERS KITS ON CANVAS FOR ADULTS 
Why you should order: 
PRODUCT FEATURE: Our paint-by-number kit for adults is easy to use, painting on canvas frameless, features premium colors and brushes!
EASY TO USE: Match the numbers of the paint and the figures on the canvas to fill in the paint. High density canvas is durable and easy to color.
RELAXING AND CHEERFUL: This product will help you to decrease your stress in your free time. Spend quality time with your family, the perfect indoor activity will help you to enhance the relationship with your parents and children.
GREAT GIFT IDEA: This is a perfect choice as a gift for Birthday, Thanksgiving Day, Christmas and all kinds of party, best gift for your friends or family.
WHAT YOU WILL GET: Our DIY acrylic painting kit includes a 16" x 20" pre-printed textured canvas (without framed), 3 pcs brushes and 1 set of high-quality colors.
Package Include:
--1 16" x 20" pre-printed textured canvas (without framed) 
--3 pcs brushes
--1 set of high-quality colors
--Accessories: hook + number drawing + renderings
Arrived promptly and is exactly as described.
This painting was a BEAST. It took some time but looked great when done. If you have bad eyes, you might need a magnifier to see all the numbers.
Kit came with everything I needed.
Weirdly addicting
This is SO FUN. I've spent hours doing this since I've gotten it. My friends were literally coming over to my house just to help me do it, and two of them have gotten their own. Comes with everything you need. My only complaint is some of the numbers are really elongated and it's easy to lose track of where to color because it's so intricate.