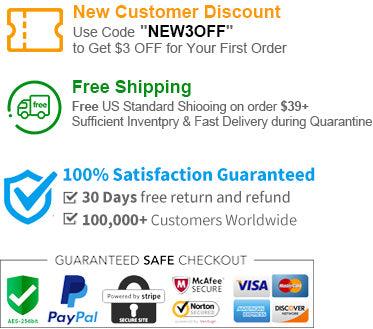 DIY PAINT BY NUMBERS KITS ON CANVAS FOR ADULTS 
Why you should order: 
PRODUCT FEATURE: Our paint-by-number kit for adults is easy to use, painting on canvas frameless, features premium colors and brushes!
EASY TO USE: Match the numbers of the paint and the figures on the canvas to fill in the paint. High density canvas is durable and easy to color.
RELAXING AND CHEERFUL: This product will help you to decrease your stress in your free time. Spend quality time with your family, the perfect indoor activity will help you to enhance the relationship with your parents and children.
GREAT GIFT IDEA: This is a perfect choice as a gift for Birthday, Thanksgiving Day, Christmas and all kinds of party, best gift for your friends or family.
WHAT YOU WILL GET: Our DIY acrylic painting kit includes a 16" x 20" pre-printed textured canvas (without framed), 3 pcs brushes and 1 set of high-quality colors.
Package Include:
--1 16" x 20" pre-printed textured canvas (without framed) 
--3 pcs brushes
--1 set of high-quality colors
--Accessories: hook + number drawing + renderings
This paint by numbers depicts six brightly colored birds resting on a tree. Look at the birds in the paint by numbers canvas against the fluffy birds, with big eyes, a fat body, and smooth and beautiful feathers. This paint by numbers kits is bright in color and the birds in the painting are peaceful and comfortable, which can make people feel the vitality of life and help you to get rid of your daily troubles and busyness. Harmonious colors can make you feel more relaxed. Such a lively painting kits for adults must be nicely placed in your home, it can become a charming home decoration to decorate your living space and life taste. If you want to complete such a colorful painting, do you think it is a little difficult, but because of the paint by numbers kits, even if you are a beginner in acrylic paint by number kits, you only need to fill the canvas with the corresponding best paint by numbers.
The corresponding area on the page can complete a unique piece of art. Or as a good gift for your children, it can also help them become interested in painting, and become more confident in painting in the future, and cultivate their yearning for art. In short, this color by number of birds must be a good choice at home.
Easy for Beginners
this is a good one for beginners. I am enjoying and find it very easy to paint.