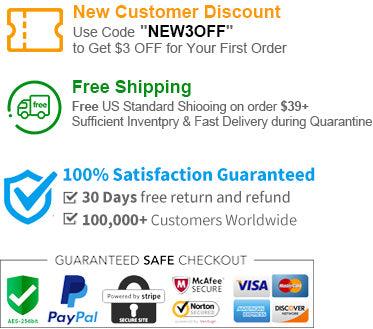 DIY PAINT BY NUMBERS KITS ON CANVAS FOR ADULTS 
Why you should order: 
PRODUCT FEATURE: Our paint-by-number kit for adults is easy to use, painting on canvas frameless, features premium colors and brushes!
EASY TO USE: Match the numbers of the paint and the figures on the canvas to fill in the paint. High density canvas is durable and easy to color.
RELAXING AND CHEERFUL: This product will help you to decrease your stress in your free time. Spend quality time with your family, the perfect indoor activity will help you to enhance the relationship with your parents and children.
GREAT GIFT IDEA: This is a perfect choice as a gift for Birthday, Thanksgiving Day, Christmas and all kinds of party, best gift for your friends or family.
WHAT YOU WILL GET: Our DIY acrylic painting kit includes a 16" x 20" pre-printed textured canvas (without framed), 3 pcs brushes and 1 set of high-quality colors.
Package Include:
--1 16" x 20" pre-printed textured canvas (without framed) 
--3 pcs brushes
--1 set of high-quality colors
--Accessories: hook + number drawing + renderings
This paint by numbers tells the picture of cuddling with lovers in autumn rain. Autumn is a sentimental season, gray weather, and air. In the autumn rain, many red leaves flew down gracefully, on the umbrella, on your shoulders. But think about it from another angle. At this time, your lover is beside you. You are hugging each other under an umbrella. The autumn wind is cool, with the light fragrance of the plants and trees after the rain, blowing your face. Because with the companionship of lovers, everything became relaxed. Nature has always been one of the biggest sources of inspiration for many artists, but it is also one of the most difficult subjects to draw on canvas. Do you find it difficult to control colors in paintings related to landscapes? With this paint by numbers canvas, even if you are a beginner in oil paint by number kits, you only need to fill the corresponding area on the canvas with the corresponding digital oil painting to complete a unique piece of art. Imagine that you only need to use a set of acrylic paint by numbers tools to draw a unique landscape oil painting with more vivid and rich colors and draw a charming scene.
Nice product
Nice canvas , paints and brushes
Fun painting kit
This has been so much fun. I'm not very artistic, but with this kit I'm able to paint and relax, and the painting is very pretty.
this is my 2nd paint by numbers~
This is my 2nd paint by number and i love them. I'm doing them for my kids so they can look at it when i'm gone and say that was a gift from my mother, and she painted it!!!
Very fun
I loved this, I haven't finished it but the numbers are not hard to see at all and the paint is fairly easy to work with. The brushes are a little difficult to use in some areas because some of the spaces are pretty small but with a steady, concentrated hand you should be fine.