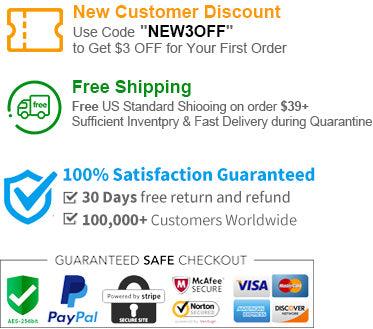 DIY PAINT BY NUMBERS KITS ON CANVAS FOR ADULTS 
Why you should order: 
PRODUCT FEATURE: Our paint-by-number kit for adults is easy to use, painting on canvas frameless, features premium colors and brushes!
EASY TO USE: Match the numbers of the paint and the figures on the canvas to fill in the paint. High density canvas is durable and easy to color.
RELAXING AND CHEERFUL: This product will help you to decrease your stress in your free time. Spend quality time with your family, the perfect indoor activity will help you to enhance the relationship with your parents and children.
GREAT GIFT IDEA: This is a perfect choice as a gift for Birthday, Thanksgiving Day, Christmas and all kinds of party, best gift for your friends or family.
WHAT YOU WILL GET: Our DIY acrylic painting kit includes a 16" x 20" pre-printed textured canvas (without framed), 3 pcs brushes and 1 set of high-quality colors.
Package Include:
--1 16" x 20" pre-printed textured canvas (without framed) 
--3 pcs brushes
--1 set of high-quality colors
--Accessories: hook + number drawing + renderings
This is a paint by numbers for beginners that expresses the changes of the tree of life that time is constantly moving through the different states of a tree's four seasons. Regardless of the change of seasons, the change of day and night, time pushes our humanity forward, and this tree of life expresses the way God created the world from scratch. Kaba scholars use the tree of life as a schematic diagram of creation, thus developing the concept of creation into a completely realistic model.
Nature has always been one of the biggest sources of inspiration for many artists, but it is also one of the most difficult subjects to draw on canvas. Now with this paint by number tree of life, even if you are a beginner in paint by number kits, you only need to fill the corresponding area on the canvas with the corresponding paint by numbers kits to complete a unique piece of art. Imagine that you only need to use a set of professional paint by numbers tools to draw a distinctive oil paint by numbers of Four Seasons Tree with more vivid and rich colors, different lines, and different shapes. Now, "Tree of Life" has become one of the most popular paintings on the number kit website. DiamondArtCrafts provides you with a set of paint by numbers at a price of $9.99, which is the lowest price online. I hope more customers can enjoy this humanistic and artistic achievement.
Four seasons tree painting
Loved the painting. But i ran out of #10 paint and had lots more 10s to paint. Some of the colors didnt match either but we improvised. Other than that the painting came out nice
I'm addicted!!
Great quality of canvas and paint. Good seller.