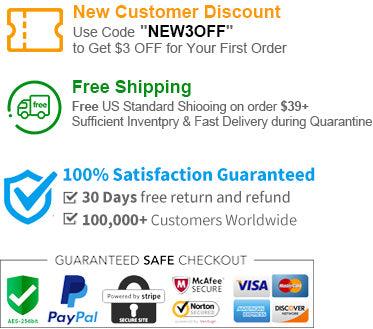 DIY PAINT BY NUMBERS KITS ON CANVAS FOR ADULTS 
Why you should order: 
PRODUCT FEATURE: Our paint-by-number kit for adults is easy to use, painting on canvas frameless, features premium colors and brushes!
EASY TO USE: Match the numbers of the paint and the figures on the canvas to fill in the paint. High density canvas is durable and easy to color.
RELAXING AND CHEERFUL: This product will help you to decrease your stress in your free time. Spend quality time with your family, the perfect indoor activity will help you to enhance the relationship with your parents and children.
GREAT GIFT IDEA: This is a perfect choice as a gift for Birthday, Thanksgiving Day, Christmas and all kinds of party, best gift for your friends or family.
WHAT YOU WILL GET: Our DIY acrylic painting kit includes a 16" x 20" pre-printed textured canvas (without framed), 3 pcs brushes and 1 set of high-quality colors.
Package Include:
--1 16" x 20" pre-printed textured canvas (without framed) 
--3 pcs brushes
--1 set of high-quality colors
--Accessories: hook + number drawing + renderings
Oil paint by number also known as digital painting and coded oil painting, was invented in the United States in the 1950s. It is to process the painting into lines and digital symbols through a special process. The painter can complete the hand-painting by filling the corresponding numbered pigment in the numbered color filling area. She is popular in Europe, America, Japan, and Korea, and combines functions of leisure, decoration, gifts, and learning. Anyone who has not studied painting can easily draw their own paintings. Many elderly people who are more than half a year now still cherish their childhood paint by numbers together to hold a memory painting exhibition and look back on the past.
This painting is a sunflower in front of a window. It is bright and bright. It mainly uses unique ultra-realistic techniques and delicate brushstrokes, bright colors, fresh and clear layers, strong three-dimensional picture, and bright brushstrokes.
The flower language of sunflower is faith, brilliance, arrogance, loyalty, and admiration. The meaning of sunflower is silent love. Sunflower represents the courage to pursue the happiness you want.
So buying back such a cheap and easy paint by numbers, painting it in a few days, hanging it on the wall as a decoration or giving it to someone you love as a gift will be a very fulfilling thing.
Painting skills
1. Start with light colors, such as white, light yellow, etc. Since the acrylic paint has coverage, even if it is wrong, you can modify the dark color after the paint is dry.
2. It is recommended to apply the paint twice. The light color can be applied more times because of the poor coverage of the black number, but wait for the paint to dry before repeating the paint. The paint should be as thick and heavy as possible, so as to have more oil painting effect, and try to keep the stroke direction consistent.
3. When applying paint, please pay attention to the color pressure and cover the black lines of the color block to ensure the authenticity of the oil painting.
4. Acrylic paints are easy to dry, so be sure to close the lid when not in use to prevent the paint from drying out. Acrylic pigment is water-soluble, even if the pigment is dry, it can be dissolved in water.

I like the detail but the lines and numbers are really dark. I had to go over it a few times.
Flowers in front of the Window Paint by Number Kits
I was disappointed to see that the canvas was folded up and has creases in it. I wonder if I can iron them out before I start painting? Canvas looks good and nice size!
Flowers in front of the Window Paint by Number Kits