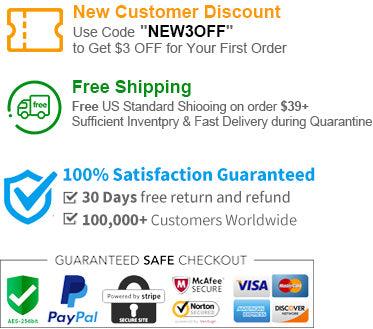 DIY PAINT BY NUMBERS KITS ON CANVAS FOR ADULTS 
Why you should order: 
PRODUCT FEATURE: Our paint-by-number kit for adults is easy to use, painting on canvas frameless, features premium colors and brushes!
EASY TO USE: Match the numbers of the paint and the figures on the canvas to fill in the paint. High density canvas is durable and easy to color.
RELAXING AND CHEERFUL: This product will help you to decrease your stress in your free time. Spend quality time with your family, the perfect indoor activity will help you to enhance the relationship with your parents and children.
GREAT GIFT IDEA: This is a perfect choice as a gift for Birthday, Thanksgiving Day, Christmas and all kinds of party, best gift for your friends or family.
WHAT YOU WILL GET: Our DIY acrylic painting kit includes a 16" x 20" pre-printed textured canvas (without framed), 3 pcs brushes and 1 set of high-quality colors.
Package Include:
--1 16" x 20" pre-printed textured canvas (without framed) 
--3 pcs brushes
--1 set of high-quality colors
--Accessories: hook + number drawing + renderings
Oil paint by number also known as digital painting and coded oil painting, was invented in the United States in the 1950s. It is to process the painting into lines and digital symbols through a special process. The painter can complete the hand-painting by filling the corresponding numbered pigment in the numbered color filling area. She is popular in Europe, America, Japan, and Korea, and combines functions of leisure, decoration, gifts, and learning. Anyone who has not studied painting can easily draw their own paintings. Many elderly people who are more than half a year now still cherish their childhood paint by numbers together to hold a memory painting exhibition and look back on the past.
The painting is called Apples and Birds. There are two birds on the branches of the apple tree, and one bird is on the edge of a bamboo basket with apples. The bright red drops of apples contrast with the white feathers on the birds Such a quiet and beautiful painting. The painting feels quiet and beautiful, nature is harmonious, and animals and still life complement each other.
This is one of the paintings in our fruit classification. If you like fruits, you can buy this paint by numbers and go back to painting. After painting, hang it on the wall as a decoration, it will be very satisfying. If your friends or family also like oil painting, you can give it to them as a birthday gift after finishing the painting. The gift you created by yourself must reflect your heart more than other gifts.
The painting is a cheap and easy paint by numbers because it is paint by number kits for adults no mixing, if you want to buy paint by numbers for adults online, you can choose it.
In addition, if there is no style you like on our website or you want to customize your own style, you can send the picture to me to make a custom paint by numbers.
Apples and Birds Paint by Number Kits
Fun & Creative Project
This was such a fun activity! The painting at the end looked pretty similar to the picture shown:) I'd highly recommend this to anyone who wants to try painting and doesn't know where to start! If you don't have any easel (or didn't want to splurge on one, like me) you can tape/fix the canvas to the wall so that you don't have to hunch over a table!