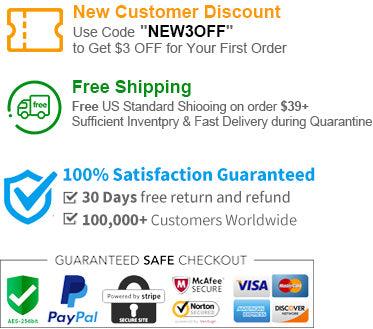 DIY PAINT BY NUMBERS KITS ON CANVAS FOR ADULTS 
Why you should order: 
PRODUCT FEATURE: Our paint-by-number kit for adults is easy to use, painting on canvas frameless, features premium colors and brushes!
EASY TO USE: Match the numbers of the paint and the figures on the canvas to fill in the paint. High density canvas is durable and easy to color.
RELAXING AND CHEERFUL: This product will help you to decrease your stress in your free time. Spend quality time with your family, the perfect indoor activity will help you to enhance the relationship with your parents and children.
GREAT GIFT IDEA: This is a perfect choice as a gift for Birthday, Thanksgiving Day, Christmas and all kinds of party, best gift for your friends or family.
WHAT YOU WILL GET: Our DIY acrylic painting kit includes a 16" x 20" pre-printed textured canvas (without framed), 3 pcs brushes and 1 set of high-quality colors.
Package Include:
--1 16" x 20" pre-printed textured canvas (without framed) 
--3 pcs brushes
--1 set of high-quality colors
--Accessories: hook + number drawing + renderings
Love
It had no mixing and most if the spaces were pretty decent sized. Yes that makes it less detailed than others but this one didnt need all those little details. It is one of my favorites I've done so far.
Great kit, wish the canvas came rolled instead of folded.
This was my first PBN so I wasn't 100% sure what to expect but overall, I enjoyed painting this picture. There was enough paint, but it was thin so I found myself double or triple coating the light colors so the numbers & lines were not visible. The only other big downside was that the canvas cake folded & the fabric didn't iron easily so the creases never fully went away. I wish that the small brush had a finer tip & I wish the outer border of the photo was marked but these were minor, and I would still recommend this product.