Paint Your Pet By Numbers
Today I am going to introduce a painter I like very much.

Marina Dieul, French painter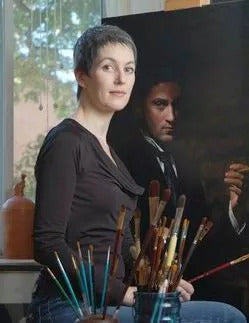 She is very good at drawing portraits of people and animals

She has shown great interest in painting since she was a child

Family support encouraged her career

Her work has won many awards and honors

Including Kingston Award, Salon International (Greenhouse Pavilion), Artist Magazine, Influential international artist magazines, etc.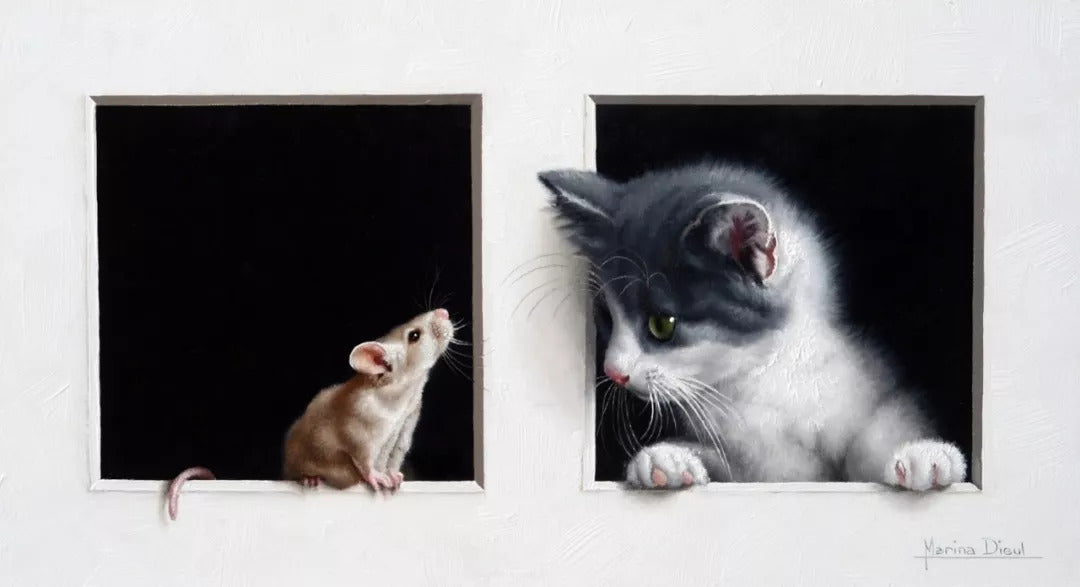 The animals under her brush are full of vitality

It feels fresh and cute, full of childishness

The little animals in each painting

I feel like I 'm in a small cave

Curiously watching the outside world

Small animals that don't usually live in the same frame

Under her paintbrush, there is a portrait in harmony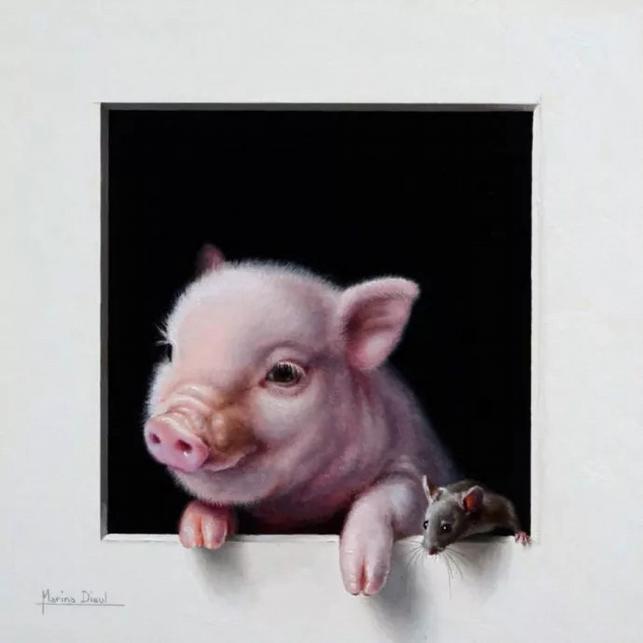 I really like the pig inside

Watching super festive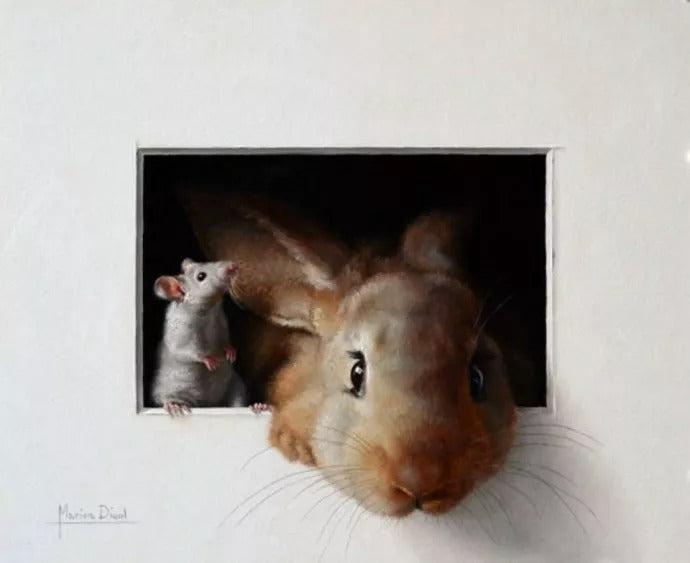 Many of us have our own cute pets. I tried to paint my beloved dog into an oil painting.

Hey, when she was young, her name was Dai Ni ~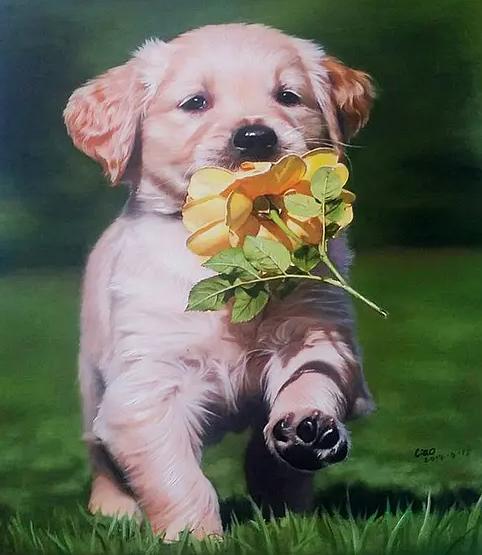 Now they are all grown up ~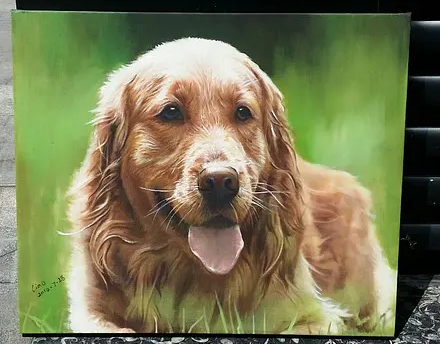 Pets are our most beloved family members. If we can draw a cute portrait of a pet and hang it high on the wall of our home, how happy should we be? But for those of us who don't have a foundation for painting, how can we learn to paint our cute pets?

The appearance of digital oil painting (Paint your pet by numbers) has solved our difficulties well. We can start with digital oil painting, painting our dogs, cats, birds and other cute pets one by one.

We provide thousands of cute pet picture designs for everyone. You can also customize a special oil painting for your pet according to your needs.

So how exactly do we need to draw digital paintings?

You do not need to have any oil painting foundation, nor do you need to purchase any other painting equipment. All you need to do is to buy a digital oil painting set from DiamondArtCrafts.com, then open the set, use the brushes and paints we provide, and fill in the numbers one by one according to the numbers we marked. The only thing you might need is your time and enthusiasm. Why not? We love our pets so much, and I am willing to give everything for them. I believe I can draw the cutest baby with the suit provided by DiamondArtCrafts.com and my love. Let us wait and see!

DiamondArtCrafts is a leading provider of digital oil painting suits. We have thousands of pet oil painting designs for you to choose. We can also customize oil paintings for your cute pets according to the photos you provide. One piece can be customized! 7.99 US dollars can be owned, the lowest price in the entire network. So far we have more than 100,000 users worldwide. We are committed to making people's lives more colorful!

For more digital oil painting design, please visit the website www.diamondartcrafts.com