Paint By Numbers Tree Of Life
This beautiful Paint by Number Tree of Life design Kits has been inspired by the Tree of Life art picture that was designed by William Morris.

William Morris (William Morris, March 24, 1834-October 3, 1896), born in Walthamstow, England, a 19th century British designer, poet, early socialist activist, and self-taught artisan. The furniture, textiles, window glass, wallpaper and other decorations he designed, supervised or manufactured by himself triggered the arts and crafts movement and changed the popular taste since the Victorian era. The collection of narrative poems "Paradise on Earth" published between 1868 and 1870 borrowed legends from ancient Greece to the Middle Ages. He was also an important member of the pre-Raphaelites, but rarely left paintings. His classical aesthetic style has influenced the Brutish aesthetics until now.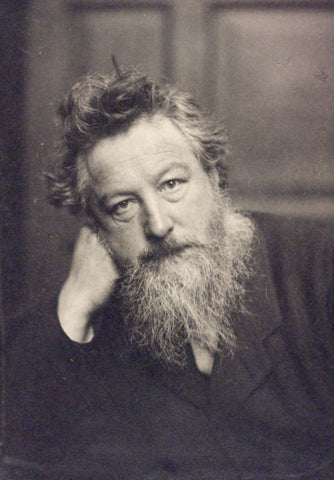 Although Morris is a painter, he is mainly devoted to arts and crafts, using Berne Jones's drawings to make beautiful down blankets, and is engaged in painting glass, pottery, furniture, book binding and other aspects of the work. In addition to engaging in these jobs, he must not forget that he participated in the "beautiful socialist movement" centered on Ruskin. It is said that "the contradictions of modern society and the ugliness of life are the inevitable result of the excessive prosperity of mechanical civilization and material civilization." It is necessary to give the souls of people who have been barren due to material civilizations something beautiful and art art. If people's minds are nourished, social problems will naturally be resolved. Therefore, everyday household appliances, furniture, clothes, etc. must be made inexpensive and beautiful, so arts and crafts have become an important aspect. Rong critic Edward Carpenter, poet Keats, playwright Wilde and others all participated in the campaign, trying to promote it throughout Europe.

The Tree of Life is a classic work of Morris. This Paint By Numbers Tree Of Life design was originally used for tapestry. It is symbolic of the growth and continuity of life. The tree of life is the full name of Kabbalah tree of life, also known as the inverted tree, Kabbalah tree of life, etc. The original Hebrew text is called עץ החיים (Latin transliteration: Etz haChayim), English translation is Tree of Cabala / Kabala / Qabalah / Kabbalah and so on.

"Kabbalah" is a mystical philosophy of Judaism, and it is said that its original roots come from Egyptian culture. According to legend, the concept of "Kabbalah" was fully expressed by Moses, the author of the Jewish law "Torah" in this law. The tree of life is the core of "Kabbalah" thought. It is regarded as the blueprint of God's creation of the universe, or the construction map of the divine body. It is not just a pattern that exists on paper, but also a real three-dimensional universe, that is, the universe in which we exist.

The "Tree of Life" is a mysterious symbol used in Judaism and belongs to part of the thoughts of the Kabbalistic tradition of Judaism. The tree of life is used to describe the path to God (often called the Lord, or "God's Name" in the Kabbalist literature) and the way God created the world from nothing. The Kabbalists used the tree of life as a schematic diagram of creation, thus developing the concept of creation into a completely realistic model. It is believed that the Kabbalah tree of life is equivalent to the tree of life mentioned in Genesis.

Now the design Tree of Life has become one of the most popular paint by numbers kit online. DiamondArtCrafts provides you with a digital painting set of $9.99, the lowest price online. Hope that more customers can enjoy this human cultural and artistic achievement.

Please log on www.diamondartcrafts.com for more classic art paintings