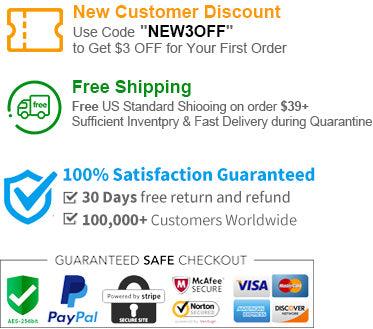 DIY PAINT BY NUMBERS KITS ON CANVAS FOR ADULTS 
Why you should order: 
PRODUCT FEATURE: Our paint-by-number kit for adults is easy to use, painting on canvas frameless, features premium colors and brushes!
EASY TO USE: Match the numbers of the paint and the figures on the canvas to fill in the paint. High density canvas is durable and easy to color.
RELAXING AND CHEERFUL: This product will help you to decrease your stress in your free time. Spend quality time with your family, the perfect indoor activity will help you to enhance the relationship with your parents and children.
GREAT GIFT IDEA: This is a perfect choice as a gift for Birthday, Thanksgiving Day, Christmas and all kinds of party, best gift for your friends or family.
WHAT YOU WILL GET: Our DIY acrylic painting kit includes a 16" x 20" pre-printed textured canvas (without framed), 3 pcs brushes and 1 set of high-quality colors.
Package Include:
--1 16" x 20" pre-printed textured canvas (without framed) 
--3 pcs brushes
--1 set of high-quality colors
--Accessories: hook + number drawing + renderings
Loved it.
It is a good quality art work. Easy to use. Choice of colors are so vibrant and beautiful.
Folded creases was a problem for me....still love the product.
Tedious but well-worth it for the finished product
I bought this as a surprise for my boyfriend. For a few hours every night, I would try to paint a color or two. It was tedious at times, but painting it was also therapeutic.