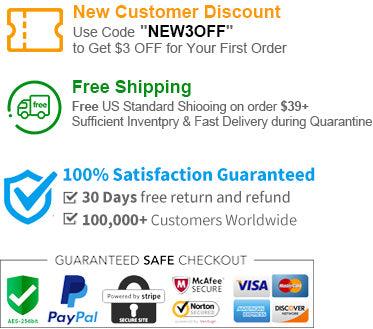 DIY PAINT BY NUMBERS KITS ON CANVAS FOR ADULTS 
Why you should order: 
PRODUCT FEATURE: Our paint-by-number kit for adults is easy to use, painting on canvas frameless, features premium colors and brushes!
EASY TO USE: Match the numbers of the paint and the figures on the canvas to fill in the paint. High density canvas is durable and easy to color.
RELAXING AND CHEERFUL: This product will help you to decrease your stress in your free time. Spend quality time with your family, the perfect indoor activity will help you to enhance the relationship with your parents and children.
GREAT GIFT IDEA: This is a perfect choice as a gift for Birthday, Thanksgiving Day, Christmas and all kinds of party, best gift for your friends or family.
WHAT YOU WILL GET: Our DIY acrylic painting kit includes a 16" x 20" pre-printed textured canvas (without framed), 3 pcs brushes and 1 set of high-quality colors.
Package Include:
--1 16" x 20" pre-printed textured canvas (without framed) 
--3 pcs brushes
--1 set of high-quality colors
--Accessories: hook + number drawing + renderings
Oil paint by number also known as digital painting and coded oil painting, was invented in the United States in the 1950s. It is to process the painting into lines and digital symbols through a special process. The painter can complete the hand-painting by filling the corresponding numbered pigment in the numbered color filling area. She is popular in Europe, America, Japan, and Korea, and combines functions of leisure, decoration, gifts, and learning. Anyone who has not studied painting can easily draw their own paintings. Many elderly people who are more than half a year now still cherish their childhood paint by numbers together to hold a memory painting exhibition and look back on the past.
This picture is a red poppy flower. The common flower language of the poppy flower is the love of death, which represents a danger. In addition, the red poppy flower has a flower language of consolation and comfort, which can be sent to friends to express comfort; beauty poppy has beautiful and beautiful meaning, Girls can be praised for their beauty; white poppies have forgotten and first love flower words, and there are oriental poppies that represent obedience and peace.
In ancient Egypt, the poppy was called "the god flower". In order to express praise to poppies, the ancient Greeks let the goddess Sigu, who was in charge of agriculture, hold a poppy flower in his hand.
The story of poppy is also circulated in ancient Greek mythology. There is a devil god named Xupunos who controls the death. His son Mafia holds the poppy fruit in his hand and guards the sleeping father to prevent him from being awakened.
The poppy symbolizes Scorpio in the zodiac constellation. Scorpio is the eighth house of the zodiac sign, and it is the metamorphosis of (life). (Pluto) is the constellation of Scorpio, and both stimulate the potential of deepening and deepening, so that Scorpio has a self-cultivating lifelong belief. Scorpio is in charge of the late autumn flowers, named under (Pluto) and bushy plants, thorny, dark red, medicinal narcotic plants, or predatory plants, especially bringing the colors of Pluto and the eighth house.
In Europe, poppies are regarded as "flowers of nostalgia". In 1914, when the First World War broke out, the Germans quickly occupied Belgium, and Britain and France sent troops to deal with Germany. The land of Flanders in Belgium became the main battlefield on the Western Front, and the city of Ypres was ruined. Millions of innocent soldiers (including subordinate officers) fell here for the benefit of the ruling class and militants. The British soldiers were killed the most. They were buried under this land. The Flemish region was originally a place where poppies bloomed, and since then they have flourished.
Therefore, the poppy flower, which symbolizes beauty, despair, has a theme related to sacrifice, love, respect and nostalgia. You can buy the red poppies paint by number kits as a gift to someone you respect such as your mother, she has paid a lot for you. You personally draw a picture to give her your love for her.
The painting is a cheap and easy paint by numbers because it is paint by number kits for adults no mixing, if you want to buy paint by numbers for adults online, you can choose it.
Best stress reliever!
I loved this paint by numbers! The color is exactly like the picture and it's definitely a stress reliever!
Stunning
The same as on a paint by number website. Not a beginner level, absolutely stunning finished product
Good Value!
Very relaxing while painting and excellent product! Would recommend!