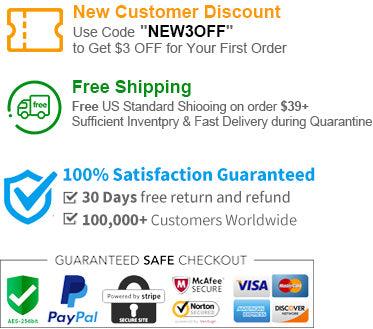 DIY PAINT BY NUMBERS KITS ON CANVAS FOR ADULTS 
Why you should order: 
PRODUCT FEATURE: Our paint-by-number kit for adults is easy to use, painting on canvas frameless, features premium colors and brushes!
EASY TO USE: Match the numbers of the paint and the figures on the canvas to fill in the paint. High density canvas is durable and easy to color.
RELAXING AND CHEERFUL: This product will help you to decrease your stress in your free time. Spend quality time with your family, the perfect indoor activity will help you to enhance the relationship with your parents and children.
GREAT GIFT IDEA: This is a perfect choice as a gift for Birthday, Thanksgiving Day, Christmas and all kinds of party, best gift for your friends or family.
WHAT YOU WILL GET: Our DIY acrylic painting kit includes a 16" x 20" pre-printed textured canvas (without framed), 3 pcs brushes and 1 set of high-quality colors.
Package Include:
--1 16" x 20" pre-printed textured canvas (without framed) 
--3 pcs brushes
--1 set of high-quality colors
--Accessories: hook + number drawing + renderings
Oil paint by number also known as digital painting and coded oil painting, was invented in the United States in the 1950s. It is to process the painting into lines and digital symbols through a special process. The painter can complete the hand-painting by filling the corresponding numbered pigment in the numbered color filling area. She is popular in Europe, America, Japan, and Korea, and combines functions of leisure, decoration, gifts, and learning. Anyone who has not studied painting can easily draw their own paintings. Many elderly people who are more than half a year now still cherish their childhood paint by numbers together to hold a memory painting exhibition and look back on the past.
This is an antique shop in a European town. The decoration is very European-style. The lines are clear, the colors are bright and bright. The bicycle and flowers at the door create a romantic feeling.
European architecture is a general term for ancient buildings distributed in Europe. The characteristics of its style in the form of construction are: conciseness, clear lines, symmetry, the use of light and dark colors, and light and light to impact the vision. In the mood, it makes people feel gorgeous and elegant. Elegant and romantic.
European architectural styles include: Baroque architecture, French classicism architecture, Gothic architecture, ancient Roman architecture, romanticism architecture, Roman architecture, Roqueque style, Renaissance architecture.
In addition to this European architecture, there are many other styles of structure on our website. If you are interested in architecture, you can buy a corresponding paint by numbers to draw. After painting, you can hang it up as a wall decoration.
The painting is a cheap and easy paint by numbers because it is paint by number kits for adults no mixing, if you want to buy paint by numbers for adults online, you can choose it.
In addition, if there is no style you like on our website or you want to customize your own style, you can send the picture to me to make a custom paint by numbers.
Drawing tips:
In order to ensure the painting effect is achieved, please note the following:

1. When painting, paint as thick as possible (do not worry about insufficient paint, the paint is calculated accurately through testing) should be able to completely cover the white canvas and digital lines (you can dip some paint with a brush and gently paint on the canvas)
2. Do not leave a gap between the color block and the color block (the edge can be covered when painting a color, and then painted over when another color is painted).
3. The pen should not be too heavy when painting, just use the pen to draw gently on the canvas. Do not paint too flat during the painting process, try to make the paint have a sense of texture (cartoon painting, character painting face can be slightly flat).
4. When drawing figures and other patterns, in order to ensure the painting effect, the face area of the figure should be drawn strictly according to the line area of the screen.
5. This pigment has a high coverage. If you accidentally draw the wrong one, you can directly cover it with the correct pigment after the color block dries.
6. The paint is easy to dry, please cover the paint when not in use to avoid the paint from drying. If you encounter a little dry paint during the painting process, you can add 1-2 drops of brightener or water to the paint (do not drop more), Stir well.
7. After opening the drawing board, please finish drawing within 1-2 months as soon as possible. If the time is too long, the lines will become lighter, which will make the painting invisible.
Very quality painting
This painting is extremely fun and i greatly enjoyed it