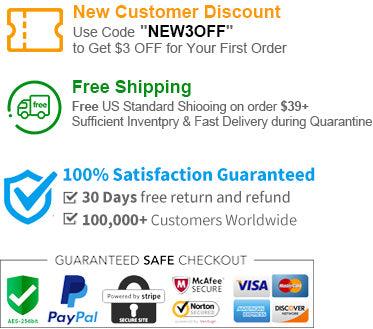 DIY PAINT BY NUMBERS KITS ON CANVAS FOR ADULTS 
Why you should order: 
PRODUCT FEATURE: Our paint-by-number kit for adults is easy to use, painting on canvas frameless, features premium colors and brushes!
EASY TO USE: Match the numbers of the paint and the figures on the canvas to fill in the paint. High density canvas is durable and easy to color.
RELAXING AND CHEERFUL: This product will help you to decrease your stress in your free time. Spend quality time with your family, the perfect indoor activity will help you to enhance the relationship with your parents and children.
GREAT GIFT IDEA: This is a perfect choice as a gift for Birthday, Thanksgiving Day, Christmas and all kinds of party, best gift for your friends or family.
WHAT YOU WILL GET: Our DIY acrylic painting kit includes a 16" x 20" pre-printed textured canvas (without framed), 3 pcs brushes and 1 set of high-quality colors.
Package Include:
--1 16" x 20" pre-printed textured canvas (without framed) 
--3 pcs brushes
--1 set of high-quality colors
--Accessories: hook + number drawing + renderings
This is a paint by numbers of a colorful lion, which is not the same as the yellow lion in our body. The use of some bright colors is more attractive. This paint by numbers canvas of a lion is absolutely compelling, and you can see it from the other side of the room. Just need to match it with a beautiful picture frame, it can become a charming home decoration to decorate your living space and life taste, or as a good gift for friends. Even if you are a beginner in oil paint by numbers, you only need to fill the corresponding area on the canvas with the corresponding digital oil painting to complete a unique piece of art. Imagine that you only need to use a set of professional paint by numbers tools to draw a distinctive oil painting of a lion with more vivid and rich colors. It is through this technique of oil paint by number kits that art no longer stands tall for people to look up, but enters life in an easy manner, so our digital painting tools will be very helpful to you.
Colorful Lion Paint by Number Kits
Very fun
I loved this, I haven't finished it but the numbers are not hard to see at all and the paint is fairly easy to work with. The brushes are a little difficult to use in some areas because some of the spaces are pretty small but with a steady, concentrated hand you should be fine.
A wonderful pastime that turns out beautifully!
Just what I wanted and turned out better than I expected! So much fun, definitely takes a lot of commitment, but so worth it.