Paint By numbers Tips and Tricks
Here are some pro tips you should keep in mind before you start your first paint by number.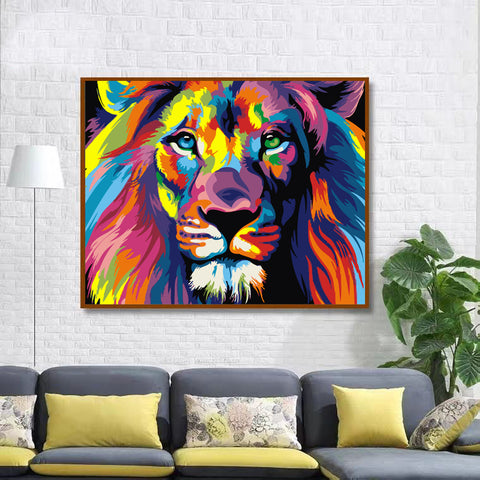 Get your kit
First thing's first, you'll need to pick your paint by numbers kit. Pick your favorite design and familiarize yourself with everything in the kit. Most painting by numbers kits come with paint brushes, the art board and all the paints required, so all you'll need is some water and something to protect your clothing and surfaces.
Extra Tip: Make sure your work area is brightly lit from multiple angles to minimize shadows and eye strain. A magnifying glass is also very handy for painting the really tiny bits.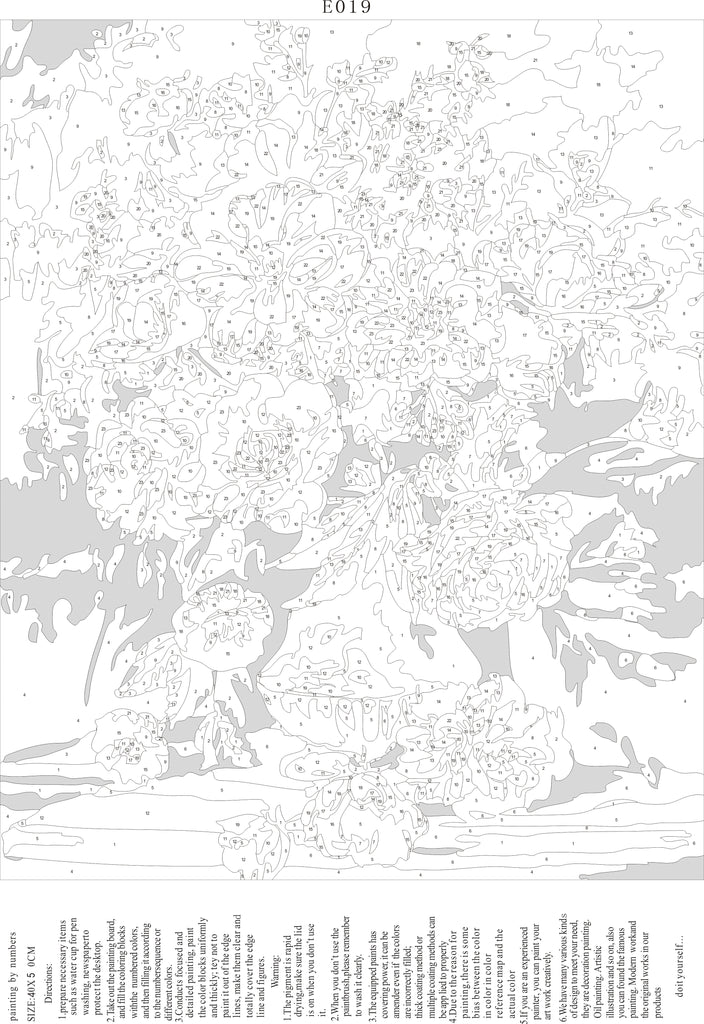 Paint the largest areas first
Some advice recommends starting with the smallest areas first, but starting with the larger has one key benefit; you won't have to spend quite so much time washing brushes between colors.
Work from top to bottom
This is important to minimize the risk of smudging your work as you go along, and the methodical direction also helps make sure you don't miss any numbers.
Go from dark to light, or vice versa
Don't feel like you have to work in numerical order. Try working instead from the darkest colors to the lightest colors, or the other way around. This will force you to consider the colors themselves and how they work together, how they layer up and how they interact – an important skill in freehand painting.
Use toothpicks
Toothpicks are nifty little tools for painting by numbers. For starters they're very useful for mixing and blending your paint colors, but more than that they are great for adding detail. The fine points make filling very tiny areas much easier and more controlled than even the finest brush, and they're ideal for creating fine line detailing like fur, hair or whiskers.
Break the rules
The best way to learn how to paint is to experiment. Just because the numbers or instructions don't tell you to do something don't mean you can't do it. Play around with layering and blending colors, shadows, highlights and tones to add extra depth and custom detail to your paint by numbers. That way, the piece of art you come out with will be unique and truly yours.
Ready to start learning how to paint? We have an entire menagerie of stunning paint by numbers kits for you to flood with color and bring to life here at Crafty Arts. Pick your new projects and don't forget to show us the results over on our Facebook page.
Note:
1. Our pigment is acrylic, which is environmentally friendly and non-toxic, but not edible.
2. The pigment contains a certain amount of water. When not in use, please make sure that the lid is tightly closed to prevent the loss of water from drying the pigment;
3. Brush can be washed with clean water, no need to mix the paint with water, and no need to match colors, directly with a clean brush dipped in the paint to fill.
4. If you'd like to have a sturdy surface to paint, tape the canvas to a piece of foam board or cardboard.
5. If you'd like to have a sturdy surface to paint, tape the canvas to a piece of foam board or cardboard.